The 2020 Ghostbusters Movie Just Dropped a Teaser Trailer
Well, that was fast. Get excited, because the new Ghostbusters flick—which is due out next year—officially has a teaser.
The trailer opens on a foreboding shot of a barn, in which someone can be heard tinkering with something—perhaps the Ecto-1, which is revealed to be inside?
Not much can be gleaned from the first teaser, but we know the forthcoming film will not be a reboot of the 1984 classic. Instead, it'll serve as "the next chapter in the original franchise," as director Jason Reitman, whose father directed the beloved horror-comedy, put it earlier this month.
"I've always thought of myself as the first Ghostbusters fan, when I was a six-year-old visiting the set," the younger Reitman told Entertainment Weekly upon revealing the latest installment earlier this month. "I wanted to make a movie for all the other fans."
It's not clear if Bill Murray, Dan Aykroyd, or any of the original cast will return for the new sequel. We also don't have any specifics on the plot, other than that it will be set in the present day and continue the original storyline from the 1984 original and its 1989 sequel.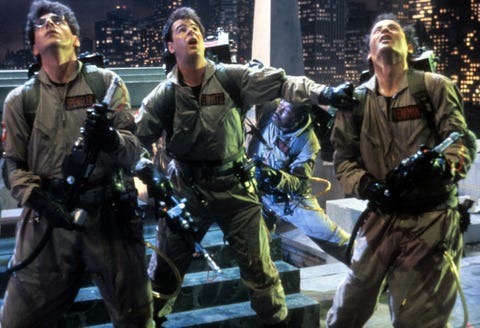 While the continuation has spurred a great deal of excitement, the fact that it will seemingly leapfrog over the female-led 2016 remake has generated some controversy, with Leslie Jones, one of the reboot's stars, tweeting last week that it was "insulting" for the upcoming film to ignore the 2016 relaunch.
"Such a dick move," she wrote.
Ivan Reitman—who also produced Ghostbusters, Ghostbusters II, and the Ghostbusters reboot—will produce this next installment. The younger Reitman, who directed Juno and Up in the Air, is co-writing and directing the film.
The new teaser comes as fans celebrate the 35th anniversary of the original.
Ghostbusters is due in theaters in summer 2020.
Source: menshealth.com